The AURA pressurized front hopper is conceived as the ideal partner for a seed drill or a planter. It can provide conventional solid fertilizer and/or microgranulated fertilizer through electric driven metering units.

Moreover, it can also be used as an auxiliary seed hopper, increasing the capacity up to 2.000 more liters.

It can also be filled onto another brands of seed drills and planters.


AURA 3215 WITH ROLLER DISTRIBUTOR
Best option for dosification and transfer of fertiliser (conventional or microgranulated) and seed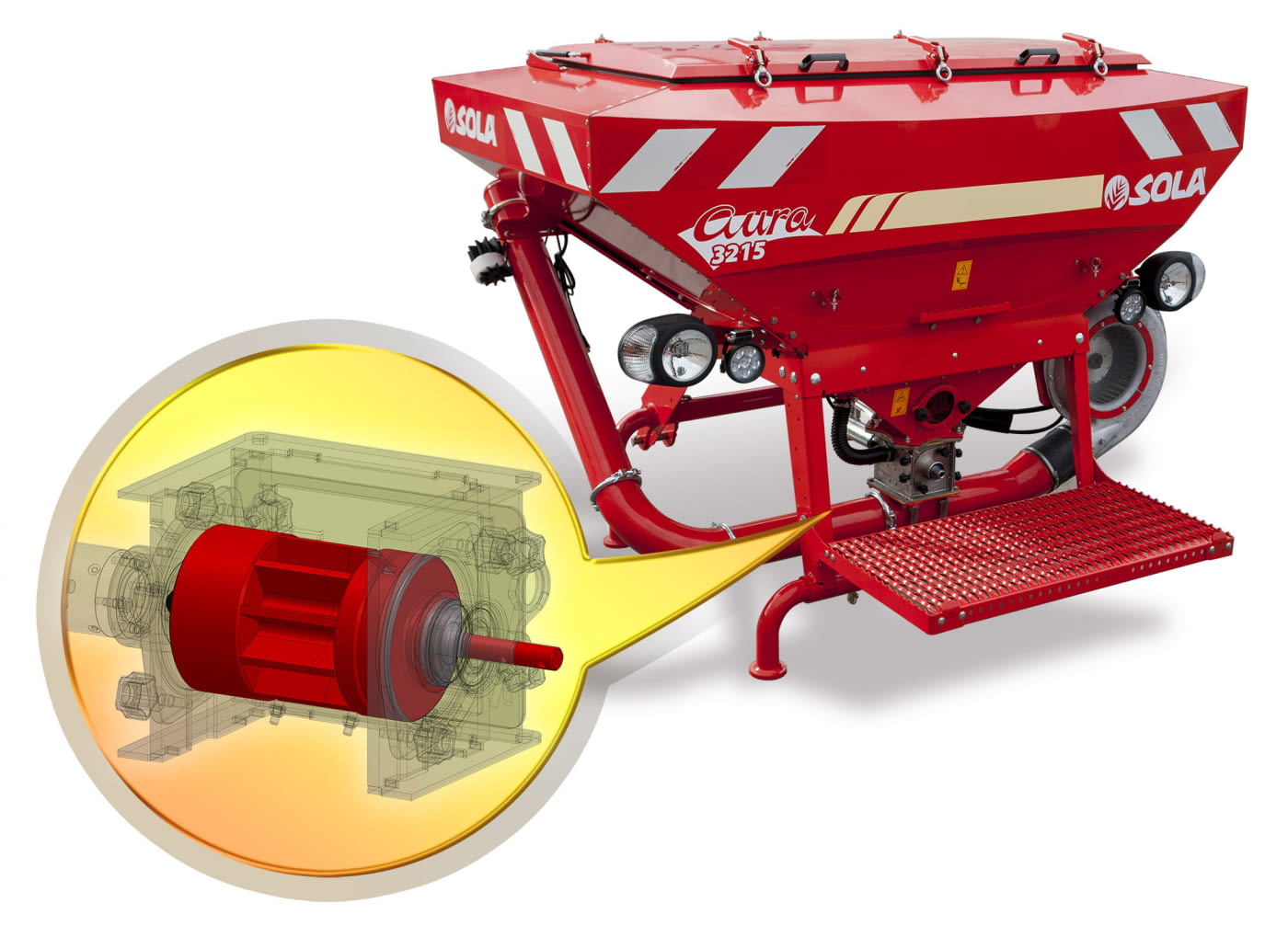 AURA 3215 WITH AUGER DISTRIBUTOR
Best option for microgranulated fertilizer