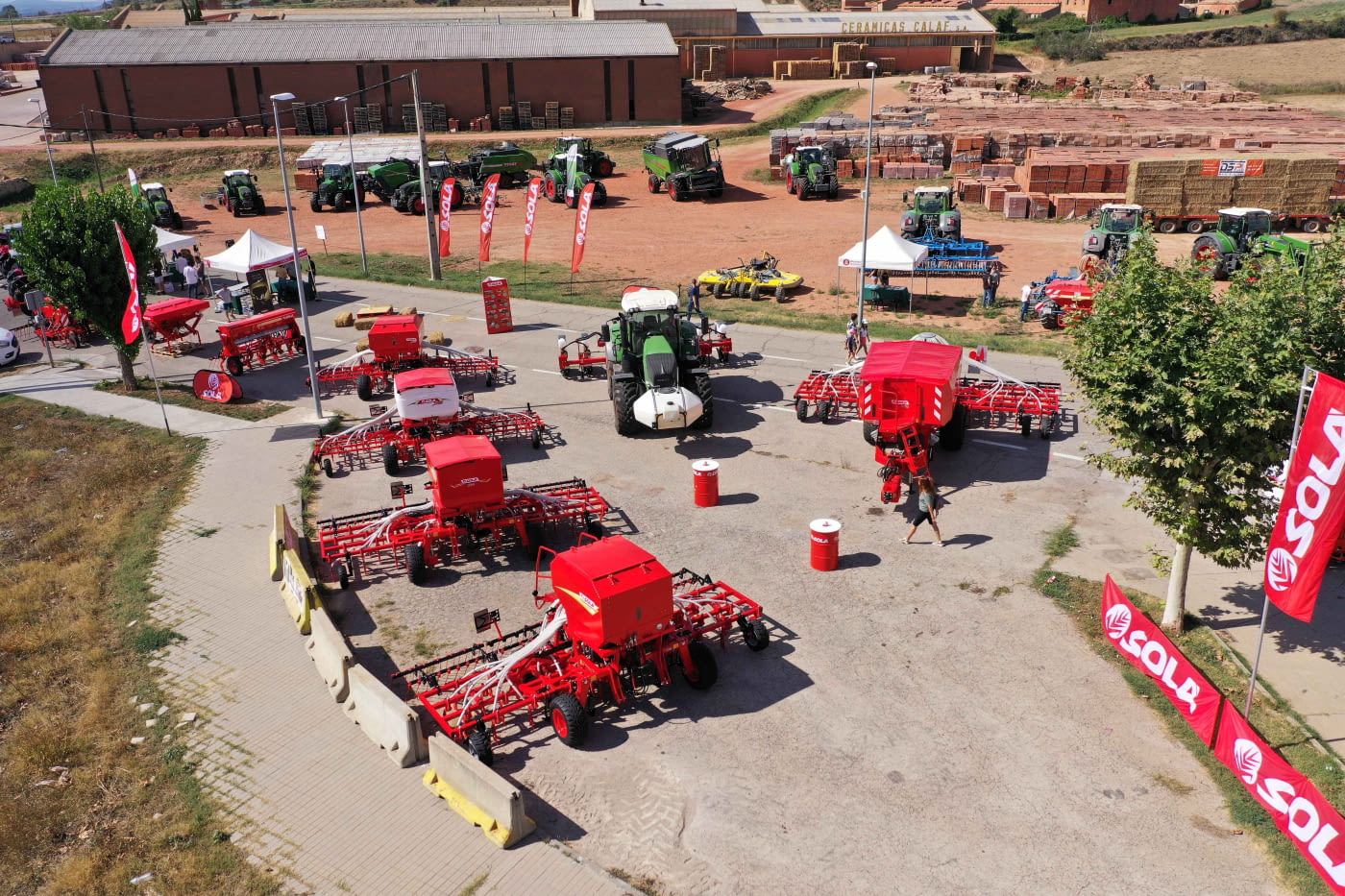 We spent very nice days in the latest edition of Agro Alta Segarra.
The fair placed in our town, Calaf, was held on September 1st and 2nd, was a complete success.
People that came could see the AresP, SMP, Vesta, Prosem, Aura and TRI models.
On Saturday, together with Tallers Bascompte, we made a breakfast for anyone who wanted it!
Furthermore, we take the opportunity to present a project on which we have been working in collaboration with the Institut de Recerca i Tecnologies Agrolimentàries - IRTA.
Our company is proud to collaborate in the development of an innovative phytosanitary application with our planter, PROSEM K, controlled by the advanced Elektra system.
What makes this project special?
Precision and Efficiency: Every drop of product is placed exactly where it is needed, minimizing waste and maximizing effectiveness.
Environmental Sustainability: At SOLÀ, we take environmental responsibility seriously. Our Elektra system ensures precise application that minimizes impact on the environment and exposure to chemicals.
Increased Productivity: Precision and efficiency are not only beneficial for the environment, but also result in a significant increase in productivity for farmers. Less effort, more results!
During the day on September 2, Marc Closa, the technician who has been working on this project, told us about the characteristics and virtues of this innovative system.
It is always a pleasure to meet the users of our seeders, to learn with them and continue improving and receiving feedback!
Looking forward to the next edition to repeat it!