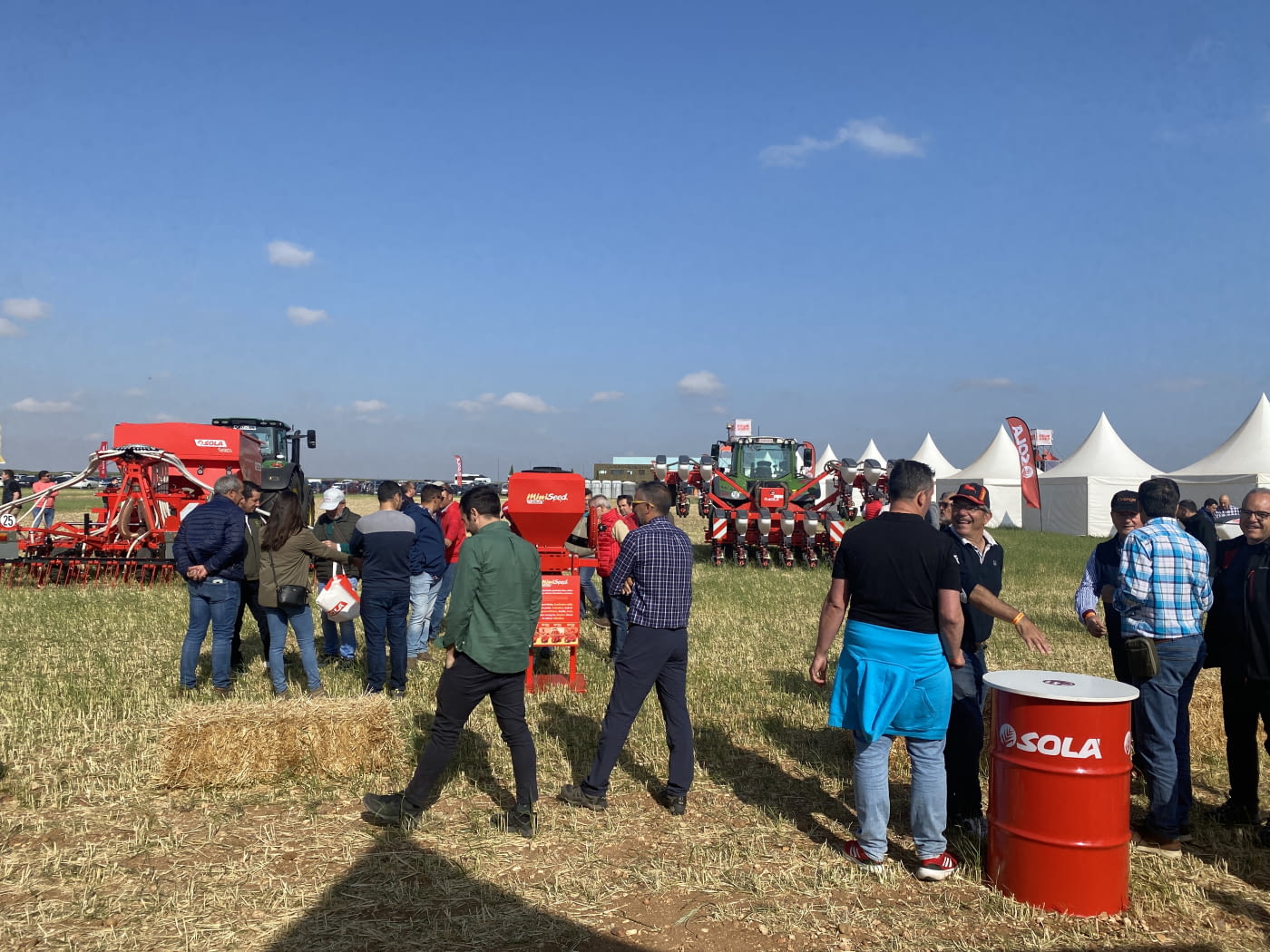 Demoagro 2023 has been a great success and we are delighted to have left our mark on the event! As one of the leading manufacturers of seed drills, SOLÀ has once again demonstrated our commitment to innovation and excellence in agriculture.

During the days of the event, our stand dazzled visitors with our impressive display seed drills and agricultural technology. It was a meeting point for farmers, industry professionals and farming enthusiasts who wanted to learn about the latest innovations in seed drills.

Our presence on the demonstration field was also a real highlight. Farmers had the opportunity to witness first-hand how our seed drills achieve accurate and efficient seeding, even in challenging conditions. The innovative technology and advanced features of our seed drills impressed everyone and generated a great deal of interest among the attendees.

Our participation at Demoagro 2023 not only consolidates our position as a leader in the seeder Spanish market, but also reaffirms our commitment to developing cutting-edge agricultural solutions. Visiting farmers were able to see first-hand the quality and efficiency of our seed drills and understand how they can make a difference to their farming operations.

All in all, our presence at Demoagro 2023 was a great success. We continued to lead the way in agricultural innovation and demonstrated once again why we are the preferred choice of farmers in Spain.

If you missed Demoagro 2023, don't worry, be sure to keep an eye out for the next events where we will be present, to discover first-hand the most advanced agricultural technology and improve your agricultural production. Don't miss the opportunity to be part of the agricultural revolution with SOLÀ!