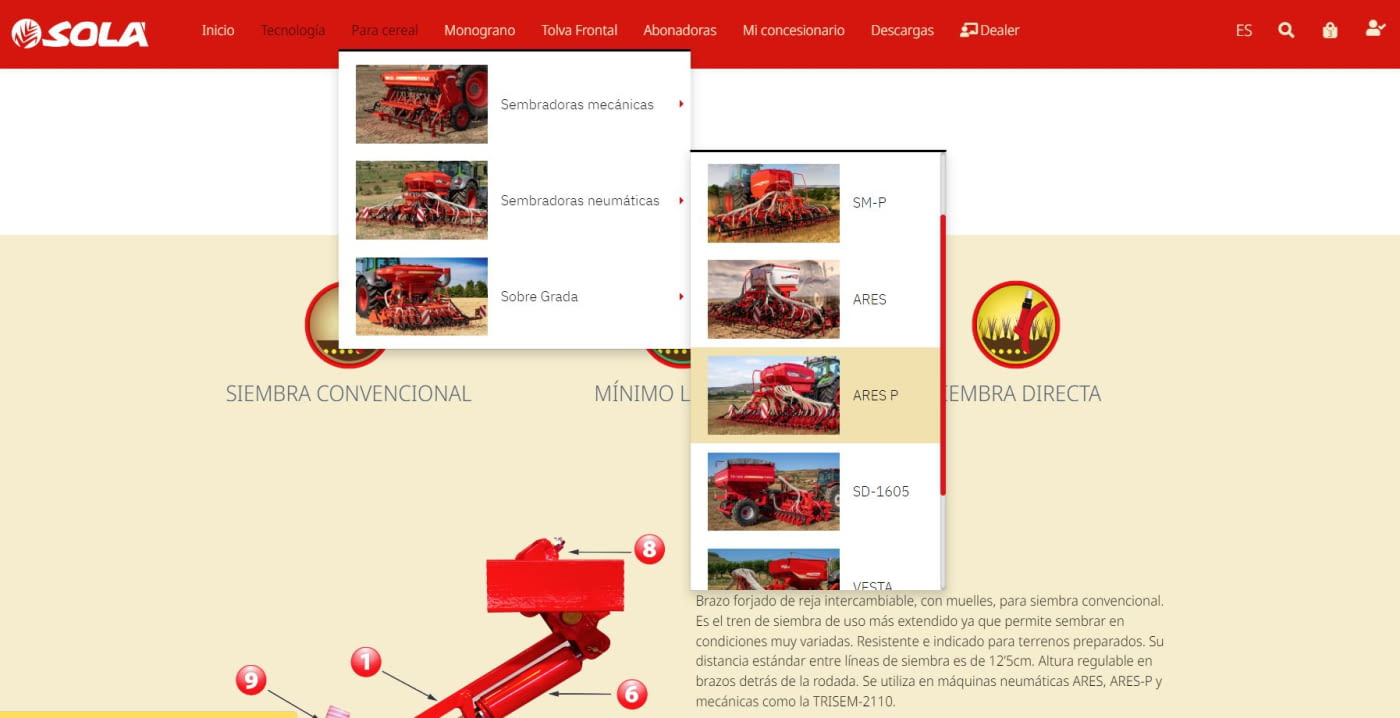 Finally we have a new website!
This new version is much more dynamic, intuitive and visual. We hope to make it easier for all our distributors to work with and for farmers to use. We are committed to continue expanding the contents and keeping them updated.

We would like to highlight some new features:
We have included the table of characteristics. You can find them at the bottom of each model page. In this way, it will be easier to know the measurements, weight, required tractor power, distance between rows,...

We have descriptive pages of the different arms to know in which characteristics it is recommended to use them and in which models, description of the types of Prosem elements, information of the Monitors, etc.

We have also set up a private area for dealers, where they can consult the prices and see the press releases. To register in this private area, it is necessary that you register as a customer and after checking your email we will give you the relevant role.

The download section has been modified, making it more intuitive and easier to search. In addition, we have created a section of images, so you can download images of the seeders in high resolution and the video section where you will find the videos of our Youtube channel classified by models.

We have also added some new pages: Frequently asked questions, Work with us, Our team, ...
We hope you like it as much as we do!