VELOX presentation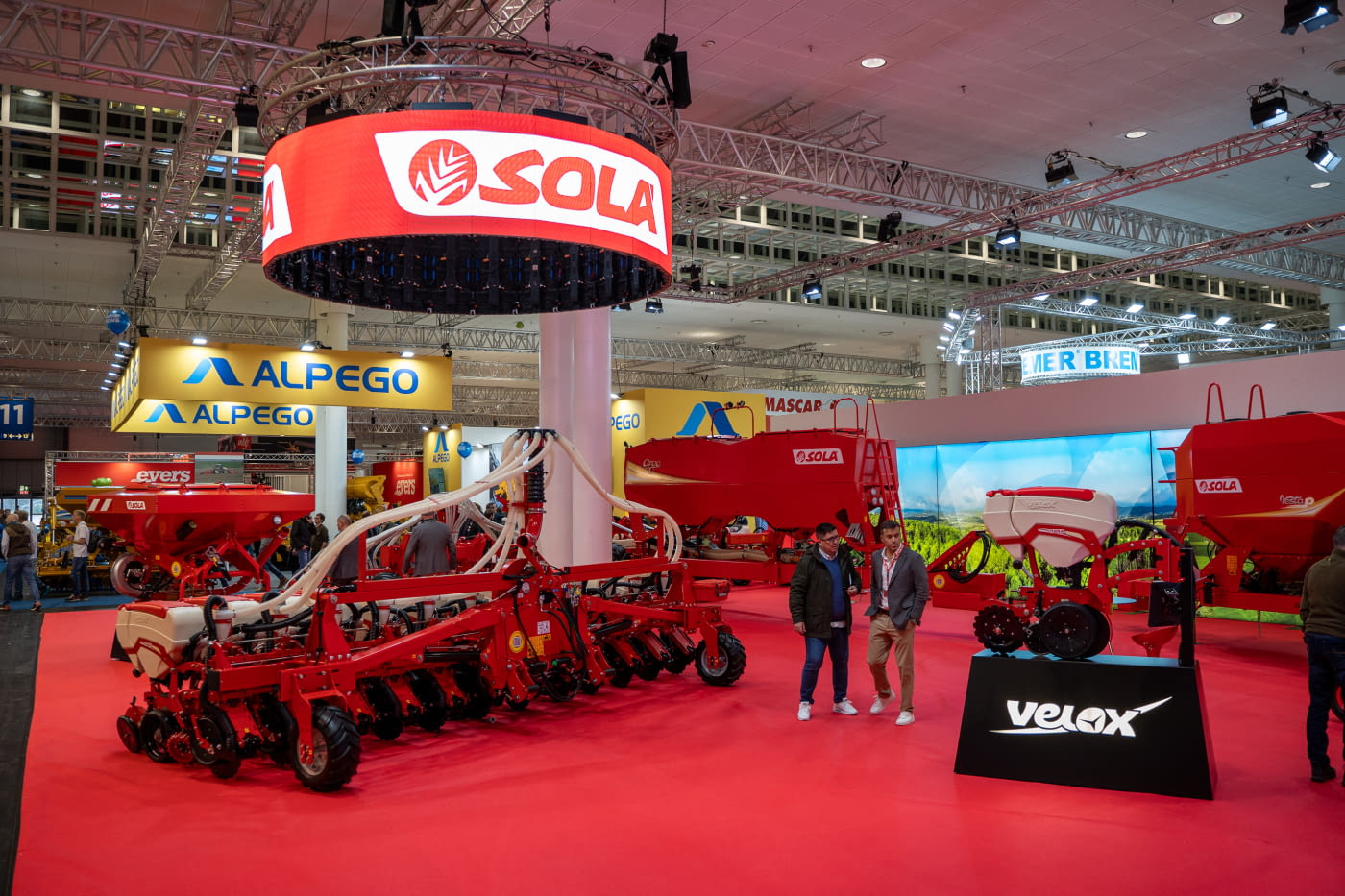 The agricultural world met once again in Hannover for the most awaited event of the sector:
Agritechnica 2023.
This year, our team had the honour of presenting our latest development: the new VELOX line of high performance planters.
Farmers, engineers and agricultural technology enthusiasts came to see the revolution we were presenting.
The innovation, efficiency and precision offered by our new line of planters captured everyone's attention.
During these days, we have been able to talk to farmers from different regions and understand their specific challenges, which enriches us and helps us to further improve the technology to meet their needs.
But beyond the praise and excitement at Agritechnica, the real success lies in the impact this technology will have on farmers' lives. We know that our single-seed drills will improve efficiency, reduce costs and enable smarter crop management, thus boosting productivity and sustainability in agriculture.
Agritechnica 2023 was a highlight in our journey, a moment when we not only introduced a product, but also started in a new era in precision farming. We look forward to working with agriculture professionals around the world and being a part of their success as we embrace the future of agriculture together.
You can learn more about VELOX here:
www.solagrupo.com/velox
Thank you to everyone who visited us at Agritechnica and to our amazing team for making this presentation and the show a success!