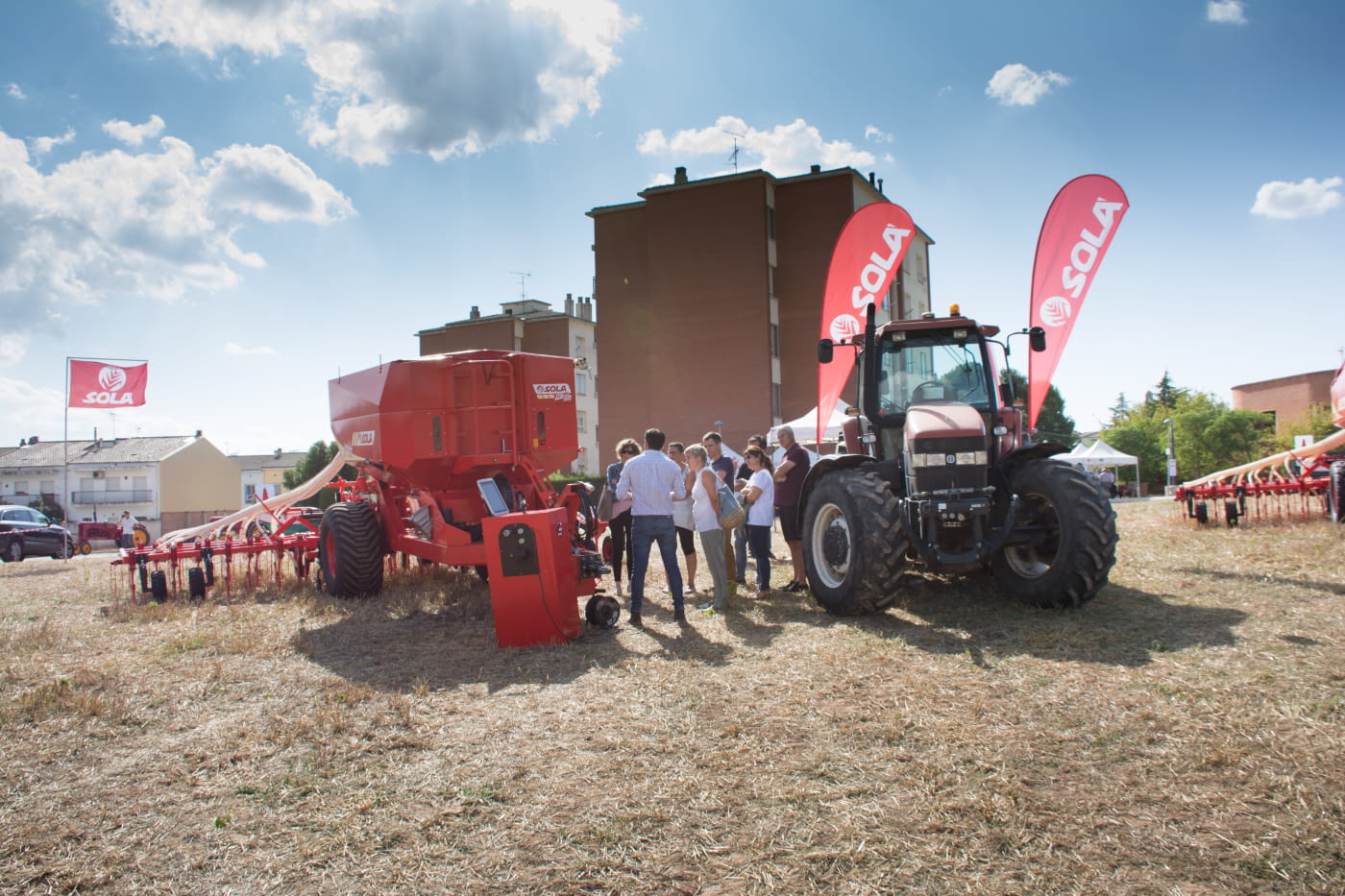 On the 7th and 8th of September the third edition of the exhibition AGRO ALTA SEGARRA was held in Calaf, municipality where the SOLA factory is located.
During the two days live demonstrations were made of several of the exposed machines: VESTA-2813, A-6000 SM, ARES-2713, PROSEM-K, CERES-TM-2612, among others. Some of the models have the new ISOBUS electrical system.
Taking advantage of the fact that the fair was in Calaf, our Technical Director trained part of the SOLA team.